APPLE INSIDER
Apple is adding to its "Behind the Mac" ad campaign with two more videos, one continuing with James Blake making music at home accompanied by a second showing photographer Tyler Mitchell working on a portrait series.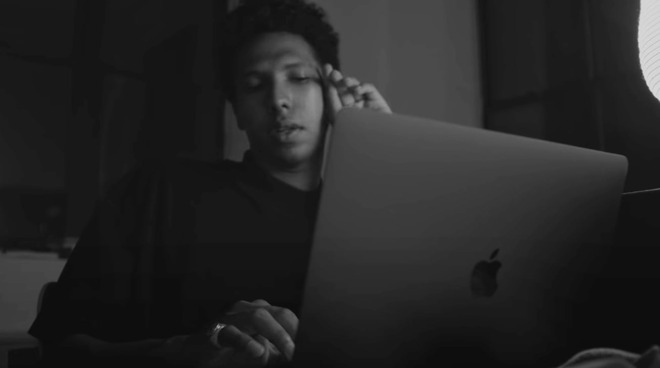 On
July 8
, Apple released a video under its "Behind the Mac" series featuring James Blake working from his L.A. home studio via Logic Pro X on his
MacBook Pro
. The followup, published on Saturday, offers a longer look at Grammy Award winner's process at the keyboard and the Mac.
Source: APPLE INSIDER